Designed for the ultimate business professional who need their Email anytime and anywhere, there are a lot of unique aspects of our Email services.  Here are some of the things that differentiate our email systems from the rest of the pack:
1) Accessibility
Use E-Mail your way!

Secure POP3 (POP3S) and Secure IMAP (IMAPS) for E-Mail retrieval.
Secure TLS (STARTTLS) or SSL SMTP (SMTPS) for sending E-Mail.
Secure CalDAV access for Calendars.
Secure CardDAV access for Contacts.
Secure Exchange ActiveSync for mobile device E-Mail, Contacts, and Calendar sync.

The same email you see at your office PC is the same that you see with your mobile device, whether it's a laptop, notebook, tablet, or phone.  

T

otal compatibility with the Windows 10 "

Mail and Calendar

" App. 
Full support of the IMAP "DLE" function with our servers and firewall.  This makes us very friendly to popular third-party E-Mail software APIs!
 We use a popular open-source Webmail interface, enhanced with several commercial plugins and themes.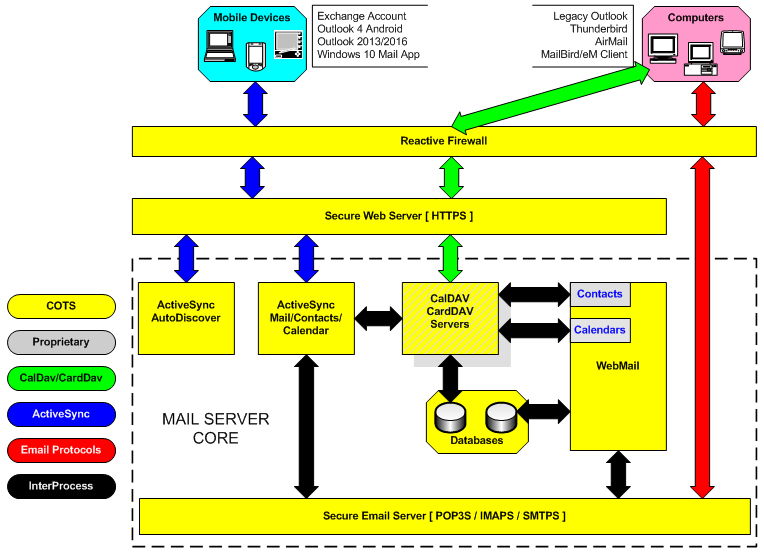 2) Privacy
What happens on the server, stays on the server!

We fully support private end-to-end encryption between individuals using PGP.  Our Webmail interface makes it super-easy to setup and get going!
We do not sell, aggregate, or distribute any customer data, statistics, or metadata.  Period.
It is a pretty bad world out there.  We provide a high-quality experience that allows you to avoid money making, metadata-sucking ecosystems!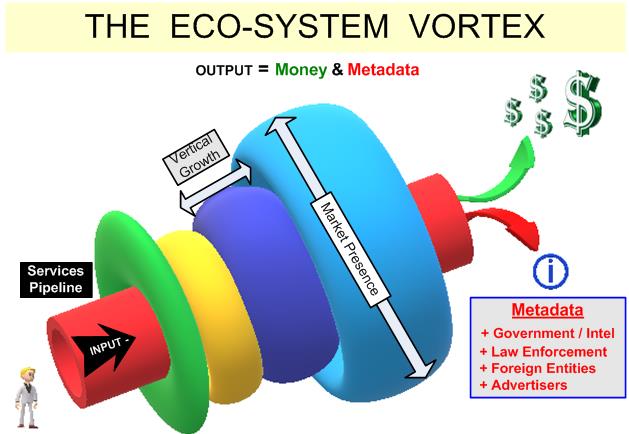 3) Security
Your connection is always secure, whether you're in the office or a coffee shop.
We have an A+ rating for transport security.
We are both HIPAA and PCI/DSS compliant.
We use only strong ciphers.  Do it right, or don't do it at all.
We use cloaking to mask your IP address.  Details about your WAN IP address are not visible to the recipient(s) of your Emails.

We utilize a "reactive" firewall to detect and block threats automatically.

Our servers are protected with DNSSEC, a method of ensuring that a domain's DNS is secure.
Our Webmail system uses Content Security Policy (CSP) headers.  These provide added protection by telling your browser what content it can and cannot use for the site!
All mailboxes are encrypted.  However, we provide an additional level of encryption for HIPAA and PCI/DSS clients that will thwart access in case of server theft or cloning.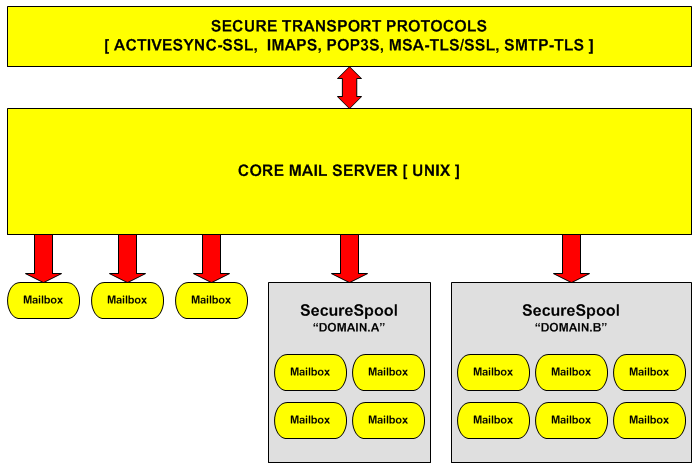 4)  Mobility
All of your Emails can sit on our servers. 

Sent Items, Deleted Items/Trash, Inbox, Archive

, whatever; all available to you 24/7.

There is a lot to be said about connecting to our servers with Microsoft's Exchange ActiveSync (EAS) 

protocol.  

Perhaps it's best attribute is the 

ease of setup

.  In most cases, you only need to know your Email address and password to get going.  Everything else happens automatically.

Exchange ActiveSync is available on all mobile phones, including Android and iPhone.  It is available for Office 2010 and later as well as Office 365 on Windows PCs.

Our huge mailbox sizes are great for even the most serious mobile professional.
5) Veracity
Unlike many commercial Email offerings, all email accounts have built-in Anti-Virus, Anti-Phish, and Anti-Spam protection.
Messages that the system thinks are spam are tagged as such and deposited into each member's "Junk" folder.  

Malware-infected Emails are rejected by the system.

Nobody's spam is the same, so there is little value in outsourcing spam-control services.  We've developed our own system with over 1360 rule-sets containing over 38,000 signatures.

On cloud servers, we maintain one of the world's largest private IP blacklists.  We track almost one billion spam sources and more than 2.23 million "spamvertized" links in messages.Veracity